Ummagawd 2Fiddy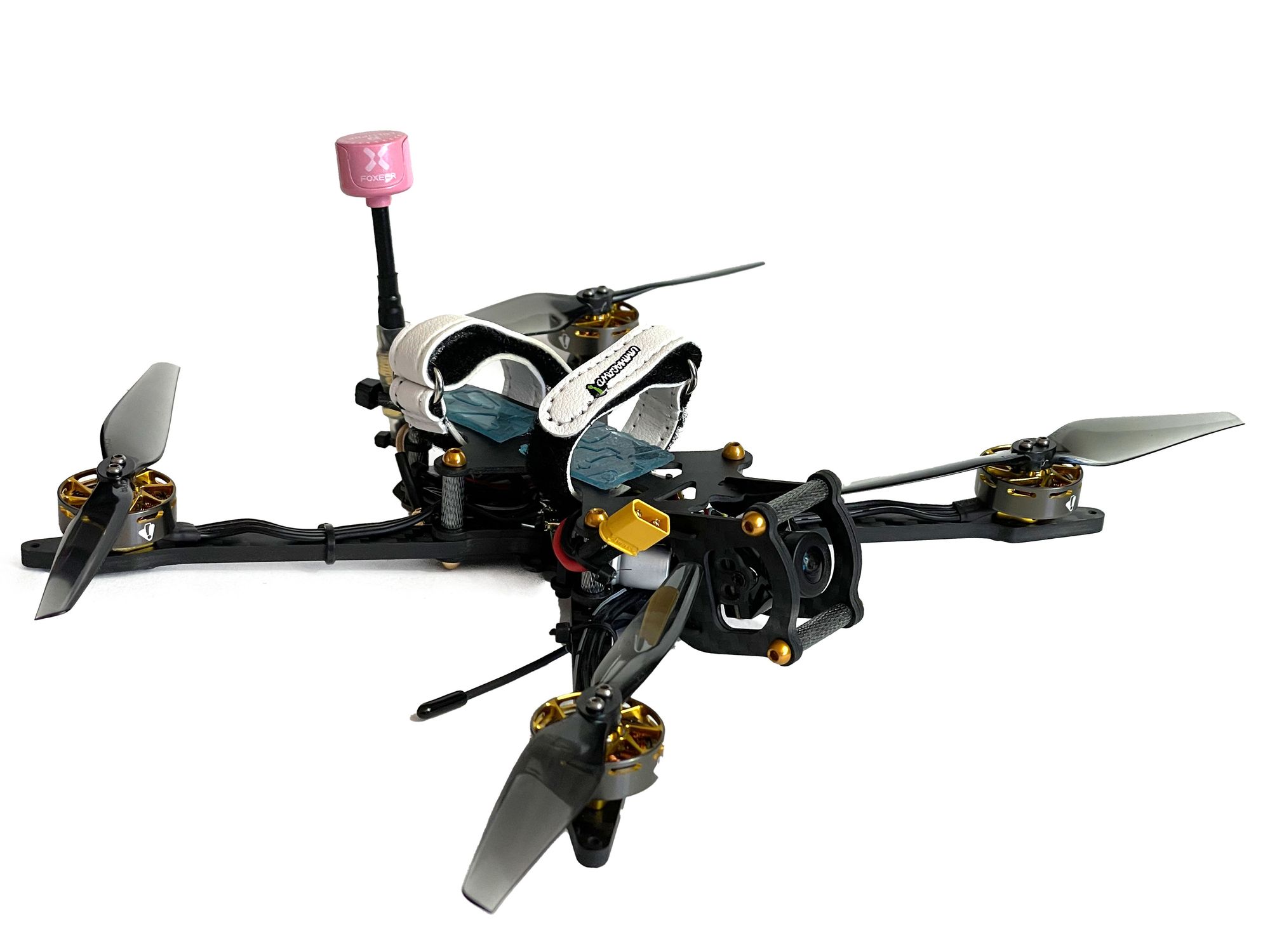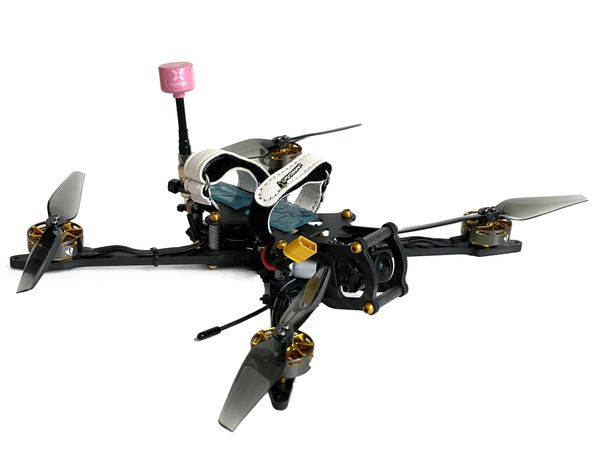 So yes, that time of year again, time to build another drone! Since Tommy's series on designing a sub 250g drone (highly recommended viewing if you have the time), I've been wanting to build one. The durability testing is what really sold it for me.
Given I'm still flying analog and not DJI, I had to diverge from the recommended design. A friend of mine donated a very nice TBS Unify Pro32 HV to the cause, which, not ideal for this build (it's a little heavy), still goes very nicely in it.
So what specs did I end up with?
Frame: Ummagawd 2Fiddy
Flight Controller/ESC: iFlight Beast F7 V1.2
Motors: Ummagawd Aerolite 2004 1600kV
Video Transmitter: TBS Unify Pro 32 HV
Camera: Caddx Ratel 2 (I happened to have one spare)
Receiver: TBS Crossfire
Propellors: HQProp 5x3x2
Battery: CNHL 6S 450mAh (heavier than the recommended GNB 380mAh, but unfortunately not easily available in Australia)
Video Antenna: Foxeer Lollipop 3 (this and the SMA pigtail it's connected to will be replaced with a Foxeer Micro Lollipop soon, just waiting on delivery)
So what did I learn while building it? A couple of things.  Check and double check the arm orientation, it's quite easy to get them backwards, and not even notice until you're nearly done.
The camera plates are easiest to mount if you put the standoff between them, and screw them in, until the rest of the body (including the top plate) is together, then take off one side, and add the retaining plate one side at a time.
And how does it fly? AMAZING! I love this thing. I feel so confident flying around trees and close to the ground. I think it's a combination of being very lightweight (final all up weight was 269g, so over that magical 250g, but still light) and having a very high thrust-to-weight ratio.  These little motors are a lot more powerful than they appear. Running on 6s batteries also makes it so that it doesn't lose power until close to the end of the pack.
The downside though, it doesn't have a high definition camera on it, so all recorded footage is analog from my goggles.
The other thing I did while building this, was shot a timelapse. I designed and 3d printed a GoPro mount to attach to the shelf above my work area. Whole thing took about 2 hours to build, then another hour for config afterwards (Running Betaflight 4.2 and Bluejay ESC firmware).